Speakers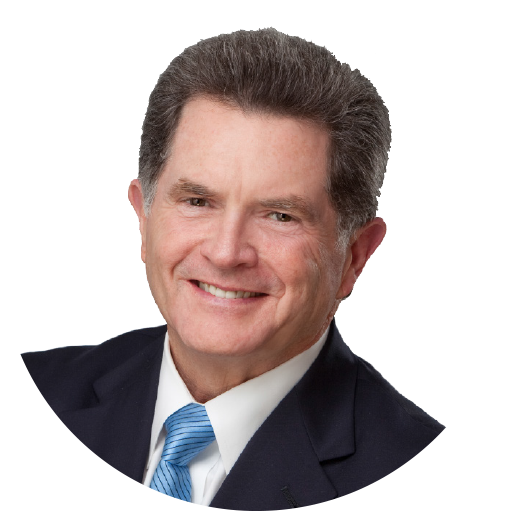 Patrick F. Stone

Chairman and CEO
Williston Financial Group
Pat has enjoyed a lengthy career in real estate and real estate related services, including "C" officer positions with three public companies and as a director on two Fortune 500 Boards. The senior executive management positions included nine years as President and COO of the nation's largest title insurance company, Chairman and Co-CEO of a software company and CEO of a real estate data and information company.
Currently, Pat serves as Chairman of Williston Financial Group, and as a board member of Green Street Advisors, the leading REIT analytics firm, Linked2Pay, a bank payments innovator, and Inman News, who named him one of 2013's "100 Most Influential People in Real Estate."
Additionally, Pat has also served as Vice-Chairman of Metrocities Mortgage, a 2005 top twenty mortgage lender, and as Chairman of The Stone Group, an Austin, Texas based tenant-rep brokerage company. As well as on the boards of Fidelity National Financial, First American Corporation, FNIS, MicroGeneral, SKLD, World Minerals, DigitalMap, Homegain, RedVision, and Wystein Capital.
Pat's Philanthropic involvement has included service as Chairman of the Santa Barbara Art Museum and as a Director of the Portland Art Museum. He is a past chairman of the Oregon State University Foundation, and Co-Chair of its Billion Dollar Capital Campaign.
Patrick resides in Portland, Oregon with wife Vicki, and youngest daughter, Samantha.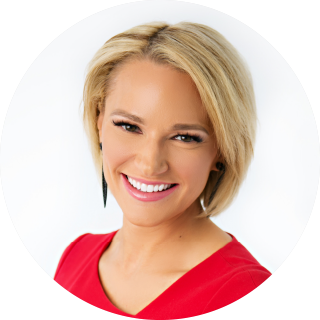 Robynn Eccles
Founder
Eccles Group affiliated with Coldwell Banker
Robynn Eccles is passionate about changing people's lives through real estate. Her radiant personality and care is evident in her commitment to business, family, fierce collection of heels and favorite football team (despite said football team's ability to break her heart every season since the early 90's).
As the founder of the Eccles Group affiliated with Coldwell Banker, Robynn led her team to be honored among the top 1% of Coldwell Banker agents internationally. The Eccles Group continues to be a rising force in their local market, consistently being recognized as one of the top 5 teams in Utah.
Robynn serves as part of the Zillow Agent Advisory Board and is a sought-out advisor and speaker for organizations worldwide. Robynn has shared her expertise on topics such as leadership, negotiation, and time management with top ranked coaching organizations, vendor partners and brokerages around the globe. Thousands have been inspired by the business and personal success Robynn achieved while managing a catastrophic series of life altering crises and have implemented the strategies she shares to create their own success stories.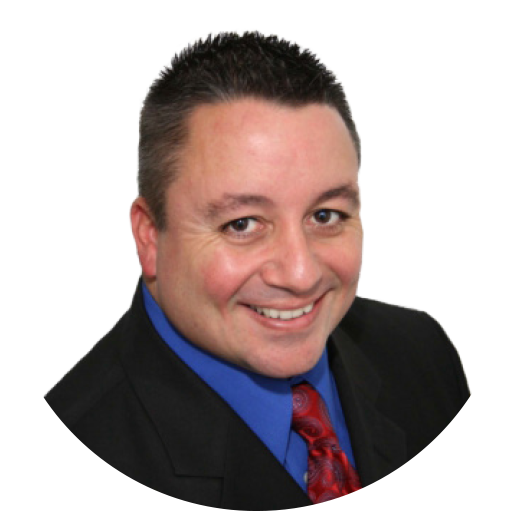 Jeff Lobb

Founder and CEO
Spark Tank Media
Jeff Lobb is the Founder and CEO of SparkTank Media, a growth strategy company that focuses on the real estate, mortgage and title industries. Jeff is an international speaker, innovator and consultant, and has been a REALTOR® for over 30 years. He has more than 10 years' experience in the Internet technology and sales management fields—both with Fortune 500® companies and startup ventures.
Jeff is a sales and marketing specialist with the perspective of a REALTOR! He has been a top producing agent; has run real estate brokerages and has developed training and coaching products to serve the real estate industry. His knowledge base is very diverse, but Jeff specializes in social media, sales strategies and digital/visual marketing.
Jeff has presented at Internet Conferences, Re/Max , Coldwell Banker, ERA, EXIT Realty, Inman Agent Reboot, Inman Connect, XPLODE Real Estate Technology Conferences, RIS Media, Retso, Midwest tech fair, WCR and many real estate boards and MLS's . His recent speaking highlights have included speaking in Vietnam for the Real Estate Association and Gary Vaynerchuk's Agent 2021 Conference. Jeff also co-authored the Swanepoel Technology Report in 2013. The Swanepoel Power 200 ranked Jeff in the TOP 20 most powerful in social media. Jeff has also recently been named Inman's Top 100 Most Influential Leaders in Real Estate for two consecutive years.
He has a very accurate pulse on the industry and understands the many brokerage and business models to compete. His business passion is to create sales and growth strategies for those who choose to execute the plan.
Jeff is fluent in three languages….English, real estate and technology!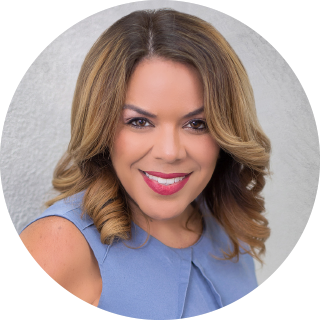 Veronica Figueroa
Owner/Broker
Re/Max Innovation
Veronica Figueroa is known for her vivacious personality. Veronica is the Broker Owner of RE/MAX Innovation in Orlando. She is also the Team Lead of The Figueroa Team which is a nationally recognized team serving Central Florida. Her contributions to the industry have led her to become a thought leader on motivation, online lead generation community and team structure. Veronica regularly engages with other team leads to share her unique techniques that fuel her team's success. She is a member of Zillow's Advisory Board. Veronica is sought out regularly to speak regarding lead distribution, cultivation and conversion. Veronica was named as one of Inman Influencers for 2017. The Figueroa Team was named 2017 The Most Innovative Team of the Year by Inman. Veronica and her team are currently ranked as one the Top 5 Teams in Florida within RE/MAX coming in at #4 for highest commissions earned and units sold in 2016.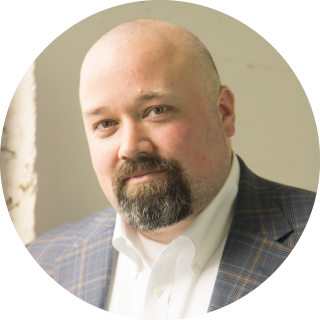 Justin Tucker

CMO
WEST, a WFG Company
Justin's role is to empower WFG's clients in the space where technology, sales and marketing overlap, and he does so for the fastest growing title underwriter in the nation. He collaborates every day with top producing REALTORS, mortgage lenders and title agents to forge comprehensive and effective business plans (leveraging technology) that enable substantial growth.
Justin also works with WFG's internal sales professionals, helping them to build a compelling, authentic approach for title clients seeking to partner in the real estate market. He is heavily involved with the internal development of WFG's technology initiatives, as WFG works tirelessly to reinvent the closing experience seeking to deliver a faster, more efficient and hassle free process for all parties involved.
Justin has a Bachelor of Science degree in Psychology from Oregon State University and an MBA with concentrations in Marketing and Real Estate from Marylhurst University.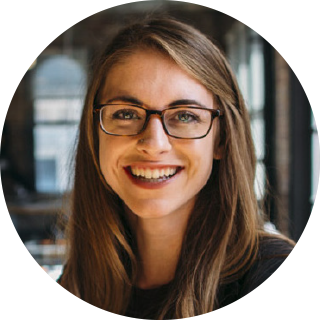 Kristin Messerli
Founder and Managing Director
Cultural Outreach Solutions
Kristin Messerli is the founder of Cultural Outreach, focused on providing effective methods to reach today's young and diverse homebuyers to mortgage and real estate companies. Since 2013, she has built a successful nationwide practice including training, digital marketing, analytics, and market education through numerous published articles and speeches. She has worked with over 50 lenders and spoken at over 100 conferences. Kristin is the co-author of MBA's Section 342 Compliance Toolkit, and she also serves as the Managing Editor for Mortgage Women Magazine.
Kristin is passionate about advancing homeownership in multicultural and underserved segments, as she understands that homeownership is the best way to empower communities to generate wealth and upward mobility. Kristin is a second generation entrepreneur in the mortgage industry and holds over 13 years of experience working in multicultural business and social work. Prior to Cultural Outreach, she was a social worker and community organizer in the Latino immigrant community. She later consulted for international social enterprises with former McKinsey consultants at the University of Oklahoma where she earned her Master in Public Administration. She can be reached at kristin@culturaloutreach.net.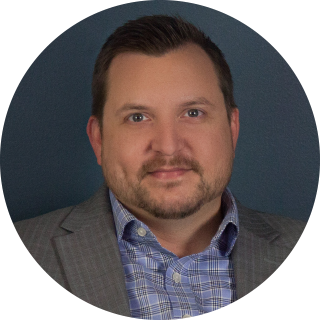 Justin Stutz
VP of Training and Education
WEST, a WFG Company
Justin's primary focus at WFG is teaching and coaching both internal and external clients to help them understand and adopt the best processes and solutions to make their businesses more successful.
Justin has a deep knowledge of the industry with a combined 15 years in title and escrow and as a sales and marketing manager. In addition to his title and escrow background, he was the Director of Sales and Marketing for Agent Solutions, LLC, a marketing and advertising firm specializing in real estate social advertising and content creation, where he worked with agents all over the nation.
As a national speaker and trainer, Justin has a passion for helping people achieve success in streamlining their business, lead generation and improving lead conversion.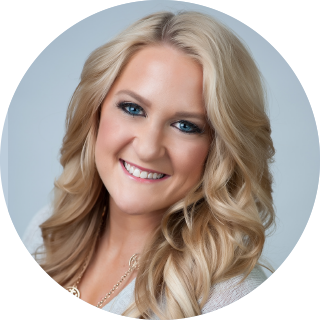 Rachel Adams
CEO and Founder
The Rachel Adams Group at Keller Williams Realty
Rachel Adams Lee is the founder of Rachel Adams Group at Keller Williams Realty. She is currently ranked in the top 1% of all REALTORS in Placer and Sacramento counties. In 2015 and 2016 she was named one of "Wall Street Journal's Top 1000 Agents" in the US. Her team is anticipated to close $70 million in sales for the year 2018.
When not actively selling homes, Rachel can be found traveling the U.S., coaching others on how to build a successful real estate team with a winning mindset. She has a love for public speaking and enjoys seeing the positive affect her experience brings to others lives. While real estate is in her blood, her greatest joy comes from encouraging others to lead their best lives. Rachel often hosts Female Empowerment Masterminds, all geared towards "finding your power within". Rachel's love for inspiring others, combined with her own unique and powerful journey, led her to create the "Lost to Found in 90 Days" book and program. This empowering program is changing people's lives all over the world! With her large presence on social media, Rachel regularly impacts others and loves hearing about their successes, both personal and professional!
Rachel lives in Folsom, California with her husband Ryan. Together they own and operate R&R Investments, an investment company that flips homes. They lead an active life and love all things outdoors. Rachel loves to blast great music, while creating a healthy meal in their newly-renovated kitchen. In addition to cooking up healthy meals, she loves to travel, participate in personal development seminars, and she serves as an ambassador for a local sex-trafficking non-profit. If you've had the pleasure of spending time in Rachel's presence, you know that she loves deep conversations that end with a hug! She is passionate about living life to the fullest, and chooses happiness above all else.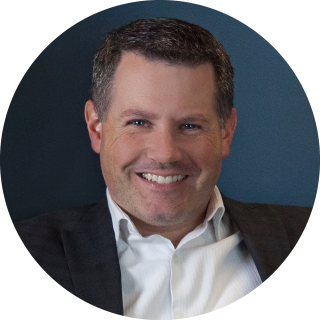 Jeff Bernheisel
VP of Project Development
WEST, a WFG company
Jeff is the VP of Project Development for WEST, a WFG company. Jeff's main focus is to work with clients both internal and external helping improve and grow their businesses by creating innovative marketing approaches and taking better advantage of marketing related technologies.
Jeff has been featured on Huffington Post, CNN, Inman News, and several other industry related publications speaking on the topics of marketing technology, SEO, website analytics and consumer behavior. Previously, Jeff was a project manager at 1000watt consulting where he helped provide guidance on digital marketing strategies, user testing, and marketing/branding initiatives for real estate clients all over the country.
Prior to 1000watt, Jeff was the Marketing Director for M Realty, an innovative Portland area brokerage and Inman News, a national real estate news publication.
He knows what it means to do progressive marketing within the context of the real estate industry, he understands how to use social media to get results, and the technologies agents want – and need – to succeed in today's business environment.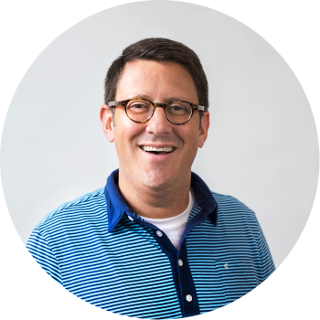 Brian Boero
Co-Founder and CEO
100watt
Brian is Co-Founder and CEO of 1000watt, a brand and marketing agency focused on the real estate and mortgage industries.
Prior to Co-Founding 1000watt, Brian was president of Inman, housing's leading trade media publisher. He was also CEO of VREO, Inc., which created mobile software for real estate brokers.
Brian lives in Oakland with his wife Kim and daughter Clara.