Speakers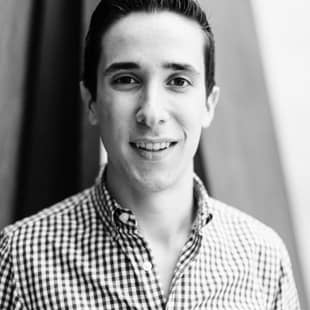 Allen Gannett
Founder and CEO
TrackMaven
Allen Gannett is the founder and CEO of TrackMaven, a marketing insights platform whose clients have included Microsoft, Marriott, Saks Fifth Avenue, Home Depot, Aetna, Honda, and GE. He has been on the "30 Under 30" lists for both Inc. and Forbes. He is a contributor for FastCompany.com where he writes on the intersection of technology and human nature. Previously, he was a co-founder and General Partner of Acceleprise Ventures, the leading SaaS startup accelerator. He was also once a very pitiful runner-up on Wheel of Fortune.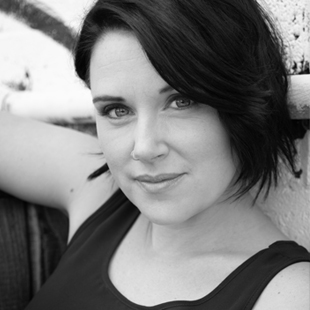 Alicia Berruti
National Speaker
BombBomb
Originally from Vancouver B.C., Alicia came to BombBomb with over a decade of experience in massage therapy, which included running her own business and building strong customer relationships. She is passionate about people and human connection, and that passion has fueled her desire to help other professionals communicate in ways that help us all be, just a little more human! During her 3 years in sales for BombBomb, she travelled all over the U.S. and Canada speaking and educating on the power of video and most recently has left the world of sales to take on the role of National Speaker.
In her "free" time, you can find Alicia chasing adventure with her three kids, traveling the world in search of good music and food, and making films and commercials in the local Denver film industry.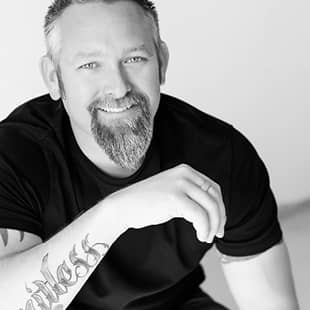 Steve Valentine
Host of Purpose Driven Real Estate, Real Estate Entrepreneur, Creator
The Limitless Project
In 2007 Steve faced the unfathomable situation for a Realtor, foreclosure. He refused to let his family down or be perceived as a failure, so he focused on being successful by defining "success" on his own values. Together with wife, Wende, they climbed out of $1 million in losses and debt over the next five years. It took a few years to realize that what had taken place happened for them, not to them. Through faith and adopting the mentality that living could be limitless, they have now acquired over $20 million through real estate investments.
Limitless living really took center stage for Steve as he faced the pain and loneliness of losing his father to cancer, the man who introduced him to real estate opportunities. Steve carved out time to serve his father, manage his parents' business, and support his caretakers and fully recognized that it was his father's business practices, parasitic relationships, and poor lifestyle choices, that enabled him to make excuses for not meeting the goals he had for himself and his family. Steve quickly developed solutions to remove the obstacles and excuses in his own family's life that were blocking their path to success, togetherness, and limitless living.
From the test of character in 2008, with options to ditch debt, to teaching others how to come back, give back, and build more, Steve upheld his family mantra and found limitless living through honoring their obligations.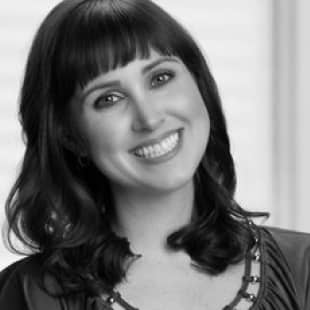 Brittany Hodak
Co-Founder
The Superfan Company
Brittany Hodak is a popular keynote speaker and award-winning entrepreneur. She is the co-founder of The Superfan Company (formerly ZinePak), a company that creates more loyal customers by harnessing the power of fandom. She's spearheaded assignments for Walmart, Katy Perry, Unilever, Amazon, Taylor Swift, and Johnson & Johnson, just to name a few.
She has spoken to tens of thousands of professionals across the country as a keynote speaker. She has published more than 350 articles for outlets including Forbes, Adweek, The Wall Street Journal, and Huffington Post. When she appeared on ABC's hit show Shark Tank, she and her co-founder received offers from four Sharks and garnered praise for their business acumen and creativity.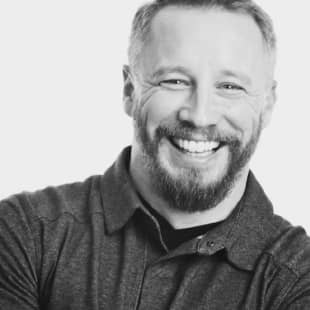 Eric Post
Co-Founder
BH&G Realty Partners, Inc
Eric makes a living by selling, consulting and investing in real estate and small businesses. He has personally been involved in more than 900 residential and commercial real estate transactions and his team of real estate agents has closed more than 11,000 transactions totaling more than $3 billion in sales. He is also a successful small business investor having provided funding and consulting for businesses in multiple industries. He is currently involved in real estate, health/wellness, food service, and technology fields.
He has owned and operated businesses such as Better Homes and Gardens Realty Partners that have been recognized in the Business Journal as the "Fastest Growing in Oregon" and voted "Top 100 Best Places to Work"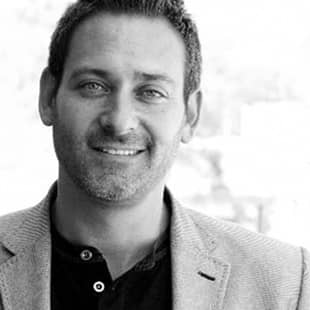 Eric Sachs
After a successful career as a top producing Realtor, and Broker/Owner of a large company in Colorado, Eric Sachs co-founded Breakthroughbroker.com. His passion is helping real estate agents and title companies build their business. Breakthroughbroker has become one of the most widely used agent resources in the industry with over 300,000 Realtors and over 2000 title partners using the no cost site. Eric speaks throughout the country, dedicated to helping real estate agents build their business and make more money.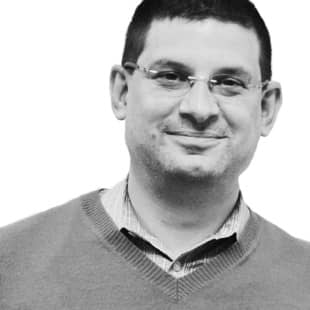 Gorkem Kuterdem
Chief Technology Officer
West
Gorkem Kuterdem is currently the Chief Technology Officer for WFG National Title Insurance Company and WEST, a Williston Financial Group company. He joined WFG in 2011 as part of its acquisition of an independent title and escrow company in Seattle, WA. After obtaining his Master of Science in Electrical Engineering from the University of Washington, he worked with a startup that was one of the first participants in electronic delivery of title market share data via the Internet, where he grew to appreciate the power of good data and a systems based approach to solving business problems.
He has since been involved in developing and implementing platforms for title and escrow production, integration, business intelligence and workflow management. His goal is to create and deploy a truly integrated and automated platform connecting WFG to its customers, whether they are title agents, lenders, Realtors® or consumers. He is excited that the premise of a fully digital mortgage is now closer to reality than ever before.
Gorkem is a member of Institute of Electrical and Electronics Engineers, Professional Association for SQL Server, and is WFG's representative to MISMO.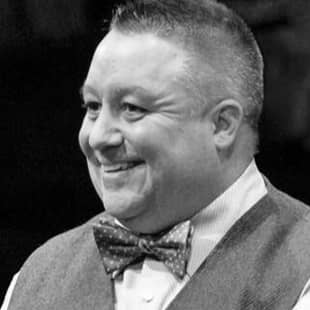 Jeff Lobb
Founder & CEO
Sparktank Media
Jeff Lobb is the Founder and CEO of SparkTank Media – A Speaking, Training & Coaching Company specializing on Real Estate, Technology, Sales & Marketing, with a focus on the Real Estate, Mortgage and Title Industries. Jeff is not just an International Speaker, Trainer and Coach, but he's been a real estate professional for more than 27 years. He has more than 10 years experience in the Internet Technology and Sales Management fields both with Fortune 500® companies and young startup ventures.
Jeff is a Sales and Marketing Specialist coming from the perspective of a REALTOR®. In his 27+ years of Real Estate, he has been a top producing agent, he has run Real Estate brokerages, has been the VP of Technology for an Internal Franchise Brand, and has developed training and coaching products to serve the Real Estate Industry. His knowledge base is very diverse, but Jeff specializes in Mobile, Branding, Social Media, Video, Digital Marketing and Sales.
Jeff was Ranked in the TOP 20 most powerful in Social Media in the Swanepoel Power 200 and Inman News Top 100 Most Influential Leaders in Real Estate for several years. He speaks at many brand conventions as well as Association Events, many industry events like Inman Connect and Agent 2021 – one of Vaynermedia's new events. Recently, he keynoted the very first Vietnam Real Estate Conference & Trade Expo in Ho Chi Min City, a huge honor. Jeff is Fluent in the 3 languages – English, Real Estate, and Sales.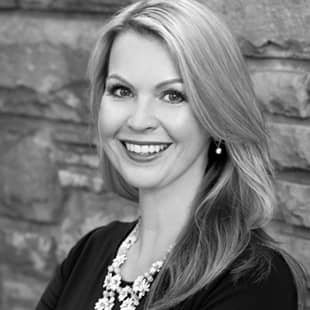 Sarah Hasch
Marketing and Technology Director, Agency Division
WEST, a Williston Financial Group Company
Sarah Hasch is a Sales Coach, Real Estate Trainer and Mentor who has been in the real estate industry for 20 years. She was a successful realtor in California with RE/MAX Gold for 12 years and more recently one of the most innovative Title Marketing Representatives in her arena. Sarah is aligned with nationally recognized leaders, influencers and best-selling authors fueling her ability to provide massive value to her audience and clientele. She is the creator of the Tampa Bay Area's Social Media Mastermind for realtors, the largest training event of its kind in her area. If you can catch her when she's not working, she'll be out on the golf course or riding her bike with her two dogs in tow.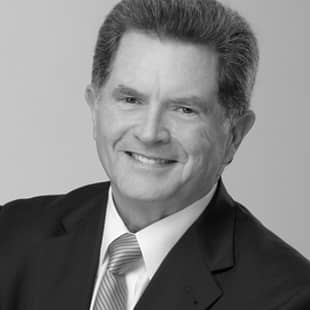 Patrick Stone
Executive Chairman & Founder
Williston Financial Group
Pat has enjoyed a lengthy career in real estate and real estate related services, including "C" officer positions with three public companies and as a director on two Fortune 500 Boards. The senior executive management positions included nine years as President and COO of the nation's largest title insurance company, Chairman and Co-CEO of a software company and CEO of a real estate data and information company.
Currently, Pat serves as Executive Chairman and Founder of Williston Financial Group, as well serves on the boards of: Green Street Advisors, the leading REIT analytics firm, Trysting Tree Golf Club, Nassau RE, Transmodus and Inman News, who named him one of 2013's "100 Most Influential People in Real Estate" and in 2015 one of the "Top 101 Real Estate Industry Doers."
Additionally, Pat has also served as Vice-Chairman of Metrocities Mortgage, a 2005 top twenty mortgage lender, and as Chairman of The Stone Group, an Austin, Texas based tenant-rep brokerage company. As well as on the boards of Fidelity National Financial, First American Corporation, FNIS, MicroGeneral, SKLD, World Minerals, DigitalMap, Homegain, RedVision, and Wystein Capital.
Pat's Philanthropic involvement has included service as Chairman of the Santa Barbara Art Museum and as a Director of the Portland Art Museum. He is a past chairman of the Oregon State University Foundation, and Co-Chair of its Billion Dollar Capital Campaign.
Patrick has three beautiful daughters, and three granddaughters and resides in Portland, Oregon with his wife Vicki.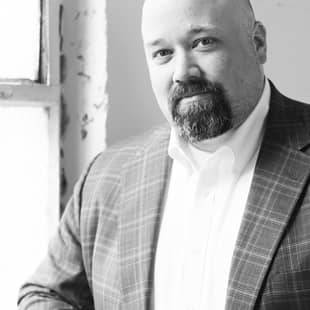 Justin Tucker
CMO
WEST, a Williston Financial Group Company
Justin's role is to empower WFG's clients in the space where technology, sales and marketing overlap. He collaborates every day with top producing Realtors, mortgage lenders and title agents to forge comprehensive and effective business plans (leveraging technology) that enable substantial growth. Justin also works with WFG's internal sales professionals, helping them to build a compelling, authentic approach for title clients seeking to partner in the real estate market. He is heavily involved with the internal development of WFG's technology initiatives. WFG, the fastest growing underwriter in the nation, works tirelessly to reinvent the closing experience seeking to deliver a faster, more efficient and hassle free process for all parties involved.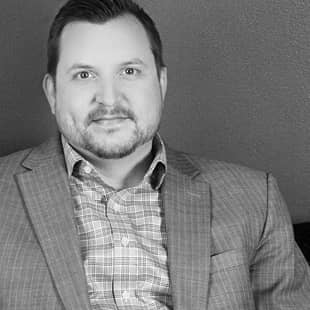 Justin Stutz
VP Strategic Growth
WEST, a Williston Financial Group Company
Justin's primary focus at WFG is teaching and coaching both internal and external clients to help them understand and adopt the right processes and solutions that make their businesses more successful. Justin has a deep knowledge of the industry with a combined 15 years in title and escrow and as a sales and marketing manager. In addition to his title and escrow background he was the Director of Sales and Marketing for Agent Solutions, LLC a marketing and advertising firm specializing in real estate social advertising and content creation where he worked with agents all over the nation. As a national speaker and trainer, Justin has a passion for helping people achieve success in streamlining their business, lead generation and improving lead conversion.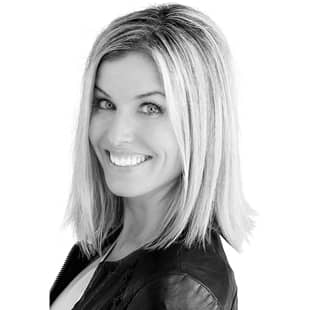 Tamara Stone
Realtor & Founder
RE/MAX
Tamara Stone is a passionate cheerleader who helps agents find their path to success in real estate. The industry is changing and Tamara will share how to embrace technology while ensuring you find and keep raving fans.
With over two decades of experience Tamara is one half of one of the top real estate teams in Canada and is looking forward to sharing the business strategies and practices that help them continue to succeed.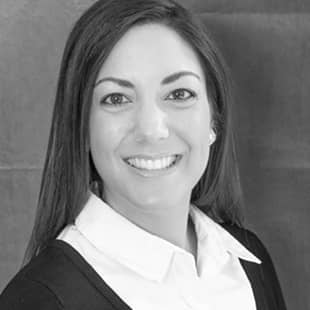 Kathryn Messina
Co-Founder
Cherry Tree Title, LLC
Kathryn Messina combines her love for Massachusetts with her unparalleled experience in real estate, when helping her clients in all aspects of real estate. Over the course of her career, having worked in numerous capacities, Kathryn Messina has developed a keen aptitude and knowledge of the real estate industry. She is committed to helping her clients at every stage of the home buying process and specializes in a variety of sectors in real estate. From locating the perfect house to closing the deal, Kathryn Messina is with you every step of the way! Boasting over a decade of experience, Kathryn Messina provides unparalleled expertise and advice to those she works with.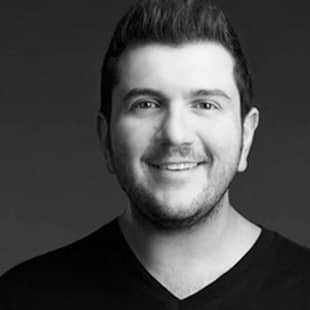 Kosta Ligris
Founder and CEO
Ligris Family of Companies
Kosta Ligris is an experienced entrepreneur, and the founder and CEO of the Ligris family of companies, a collection of professional services, real estate, consulting, and tech companies. Under his leadership, the Ligris companies have grown to become one of the largest residential conveyancing and transactional firms in Massachusetts. Along with its affiliated title agencies – the Ligris companies have overseen over $40 billion of real estate matters in the last decade, consistently placing them as the top agents for the country's largest title insurance underwriters in New England.
Kosta is admitted to practice law in Massachusetts, New York and the United States Federal Court for the First District. He has been recognized as a real estate "Super Lawyer" for seven consecutive years (2012-2018). Kosta has represented and performed consulting services for some of the nation's largest banks and real estate companies and has developed real estate in the Greater Boston markets for over a decade. Kosta develops systems, protocols and technology to create greater efficiency, security, compliance, and oversight in the real estate and title/settlement industry. Kosta also advises real estate companies in all verticals of real estate in innovation, strategy, technology, legal, compliance and other matters. He also mentors, advises, and invests in startups in fintech, "real-estate tech" or "Proptech", and blockchain – disrupting the real estate and title insurance verticals.
Kosta has been a mentor at MIT's Leadership Center and has researched corporate engagement with MIT's Innovation Initiative based in Kendall Square. Kosta is a visiting Entrepreneur-in-Residence for several startup and entrepreneurship classes at the MIT Martin Trust Center for Entrepreneurship. He is passionate and has written about culture in the workplace and using tools to mitigate anxiety and stress for busy executives and professionals. When he is not practicing his amateur photography skills, he is an active philanthropist, serving various boards benefiting the St. Jude Children's Research Hospital and the Beth Israel Deaconess Medical Center, to name a couple.
Kosta holds a B.S. in Physiology and Chemistry from Boston University, a J.D. with honors from Suffolk University Law School (where he serves on the Dean's Cabinet and the Alumni Board of Directors), and an M.B.A. from MIT's Sloan School of Management.