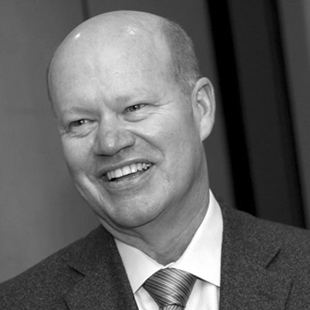 Bradley Inman
Founder & Owner
Inman News
Award-winning journalist and publisher. Inman is the founder and owner of Inman, real estate's leading name in news, information and innovation since 1983. In addition, his Inman-branded real estate business and technology conferences bring thousands of thought leaders together each year to share best practices and promote innovation. Countless new products and companies have been launched at Inman conferences.
A native of Carlinville, Illinois, and a graduate of Boston University, Inman began his career as a housing policy analyst and community advocate who parlayed a weekly real estate column in the San Francisco Examiner at the dawn of the Internet era into a series of entrepreneurial ventures. In 1999, Inman founded HomeGain.com, an early provider of online marketing programs. HomeGain was sold to Classified Ventures, LLC, in 2005. That same year, Inman founded TurnHere, an online commercial video platform and, in 2008, founded Vook, an online e-publishing platform. He also was an early investor in Curbed.com and served as chairman of the board before it was sold to Vox Media. A compelling speaker, he is a regular at real estate events around the nation and has been a visiting lecturer in the School of Journalism at the University of California, Berkeley.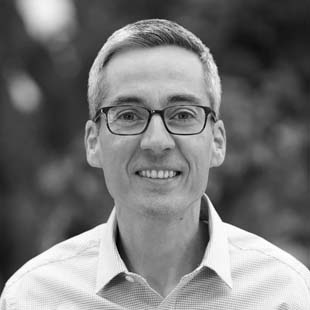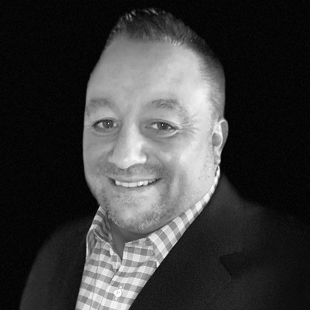 Jeff Lobb
Founder & CEO
SparkTank Media
Jeff Lobb is the Founder and CEO of SparkTank Media - A Speaking, and Coaching Company for the Real Estate, Mortgage and Title Industries. His focus is always on Sales, Marketing, Technology, Social Media and systems that create more sales and productivity. He's an International Speaker and Coach and has been in Real Estate for over 30 years. He has also spent 10 of those years in Sales Management.
He has been a top producing agent, has run Real Estate brokerages, he was the VP of Technology and Marketing for an International Franchise brand and has developed training and coaching products to serve the Real Estate industry.
Jeff speaks at many Real Estate Brand conferences as well as associations, Real Estate Boards and top Real Estate events such as Inman Connect and NAR and now Agent 2021 one of Vaynermedia's newest events. The Swanepoel Power 200 ranked Jeff in the TOP 20 most powerful in Social Media. Jeff has also recently been named Inmans Top 100 Most Influential Leaders in Real Estate for several consecutive years.
Jeff is Fluent in the Four languages....English, Real Estate, Sales & Technology.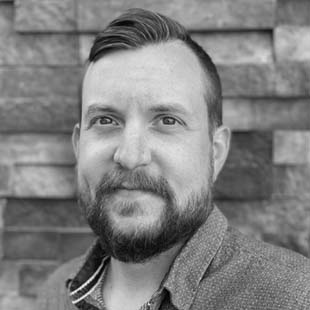 Justin Stutz
VP of Strategic Growth
WEST, Williston Financial Group company
Justin Stutz is the VP of Strategic Growth for west, A Williston Financial Group Company. His primary focus is on growth strategies for both internal and external clients. His cutting-edge online learning management platforms, Inman Pro and WFG Labs have helped thousands in the real estate and title industries learn the latest marketing strategies to better streamline and grow their business.
In addition to his many years in the title industry, Justin was co-founder and Director of Sales for Agent Solutions, LLC a social media advertising company focusing on Facebook advertising for real estate agents all over the country. He has helped design and run hundreds of successful social advertising campaigns and continues to consult with agents all over the country on the design and execution of Facebook, Instagram and LinkedIn campaigns.
Justin is fortunate to have the opportunity to work with some of the best minds in the industry and create some of the coolest technology that makes an impact in our customers lives. As a national speaker and trainer, Justin has been a featured speaker at among others, WFG Spark, WFG Refresh, NurtureCon and the BombCast. He has a passion for helping people achieve success in streamlining their business, lead generation and improving lead conversion.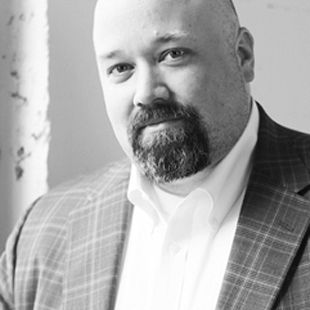 Justin Tucker
EVP, Director of Strategic Initiatives
WFG National Title Insurance Company
Justin empowers WFG's clients in the space where technology, sales and marketing
overlap, and he does so for one of the disruptive brands in the real estate industry. He
collaborates every day with top producing Realtors, mortgage lenders and title agents
to forge comprehensive and effective business plans (leveraging technology) that
enable substantial growth.
Justin also works with WFG's internal sales professionals, helping them to build a
compelling, authentic approach for clients seeking to partner in the real estate market.
He is heavily involved with the internal development of WFG's technology initiatives,
including the ground-breaking agent and consumer focused transaction dashboards of
MyHome®. Justin has spearheaded client training initiatives such as SPARK and REfresh,
which are designed to enhance the sales and marketing efforts of WFG 's clients using
the most effective tech available. In 2017 Housing Wire commended him among its
class of Rising Stars in the real estate industry and has spoken at such events as Inman
Connect and NS3.
Justin has a Bachelor of Science degree in Psychology from Oregon State University
and an MBA with concentrations in Marketing & Real Estate from Marylhurst University.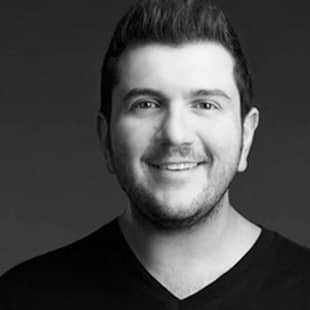 Kosta Ligris
CEO
Stavvy
Kosta Ligris is an experienced entrepreneur, and the founder of the Ligris family of companies, a collection of professional services, real estate, consulting, and tech companies. Under his leadership, the Ligris companies grew to become one of the largest residential conveyancing and transactional firms in Massachusetts. Along with its affiliated title agencies – the Ligris companies have overseen over $100 billion of real estate matters, consistently placing them as the top agents for the country's largest title insurance underwriters in New England.
In 2019 Kosta left the Ligris companies and cofounded Stavvy, a platform to help financial institutions and their vendors digitize traditional paper transactions using video conferencing, eSign, eNotary and workflow management tools. He is currently the CEO of Stavvy, one of Boston's fastest growing fintech startups.
Kosta is admitted to practice law in Massachusetts, New York, Washington D.C. and the United States Federal Court for the First District. He has been recognized as a real estate "Super Lawyer" for eleven consecutive years (2012-2022). Kosta has represented and performed consulting services for some of the nation's largest banks and real estate companies and has developed real estate in the Greater Boston markets for over a decade.  Kosta develops systems, protocols and technology to create greater efficiency, security, compliance, and oversight in the real estate and title/settlement industry. Kosta also advises real estate companies in all verticals of real estate in innovation, strategy, technology, legal, compliance and other matters.
Kosta has been a mentor at MIT's Leadership Center and the MIT Sandbox Innovation Fund and has researched corporate engagement with MIT's Innovation Initiative based in Kendall Square. Kosta is an Entrepreneur in Residence at MIT's Martin Trust Center for Entrepreneurship and a Lecturer in Technological Innovation, Entrepreneurship and Strategic Management at MIT's Sloan School of Management.
When he is not practicing his amateur photography skills, he is an active philanthropist, serving various boards benefiting the St. Jude Children's Research Hospital and the Beth Israel Lahey Health, to name a couple. Kosta holds a B.S. in Physiology and Chemistry from Boston University, a J.D. with honors from Suffolk University Law School (where he serves on the Dean's Cabinet and as a University Trustee), and an M.B.A. from MIT's Sloan School of Management.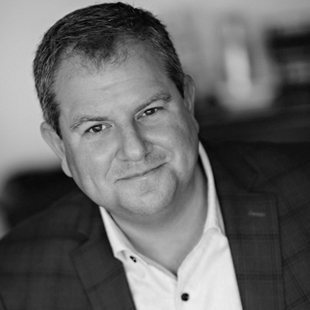 Mike Weinberg
Consultant, Coach, Speaker and Bestselling Author

Mike Weinberg is a consultant, sales coach, speaker and author on a mission to simplify sales. His specialties are New Business Development and Sales Management, and his passion is helping companies and salespeople WIN MORE NEW SALES. Before launching his own firm, Mike was the top-producing salesperson in three companies.
Forbes named Mike a Top Sales Influencer and other publications list him as the #1 Sales Expert to follow on Twitter.
Mike has led workshops on five continents in the past year and is the author of three Amazon #1 Bestsellers.
Hubspot lists New Sales. Simplified. as the #3 most highly-rated sales book of all time. His second book, Sales Management. Simplified. is being called "arguably the best book that has ever been written on sales management," and his latest book, Sales Truth, became a #1 Bestseller and received 110 reviews in its first week on the market.
Mike is a native New Yorker who's lived in St. Louis for 25 years. He has three young adult children and has been told that his wife Katie is still the best proof that he really can sell!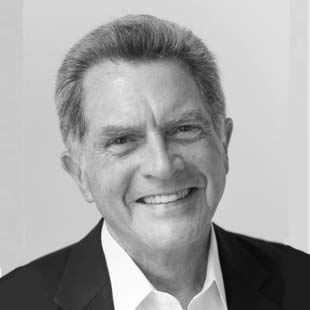 Pat Stone
Executive Chairman & Founder
WFG National Title Insurance Company
Pat has enjoyed a lengthy career in real estate and real estate related services, including "C" officer positions with three public companies and as a director on two Fortune 500 Boards. The senior executive management positions included nine years as President and COO of the nation's largest title insurance company, Chairman and Co-CEO of a software company and CEO of a real estate data and information company.
Currently, Pat serves as Executive Chairman and Founder of Williston Financial Group, as well serves on the boards of: Green Street Advisors, the leading REIT analytics firm, Trysting Tree Golf Club, Nassau RE, Transmodus and Inman News, who named him one of 2013's "100 Most Influential People in Real Estate" and in 2015 one of the "Top 101 Real Estate Industry Doers."
Additionally, Pat has also served as Vice-Chairman of Metrocities Mortgage, a 2005 top twenty mortgage lender, and as Chairman of The Stone Group, an Austin, Texas based tenant-rep brokerage company. As well as on the boards of Fidelity National Financial, First American Corporation, FNIS, MicroGeneral, SKLD, World Minerals, DigitalMap, Homegain, RedVision, and Wystein Capital.
Pat's Philanthropic involvement has included service as Chairman of the Santa Barbara Art Museum and as a Director of the Portland Art Museum. He is a past chairman of the Oregon State University Foundation, and Co-Chair of its Billion Dollar Capital Campaign.
Patrick has three beautiful daughters, and three granddaughters and resides in Portland, Oregon with his wife Vicki.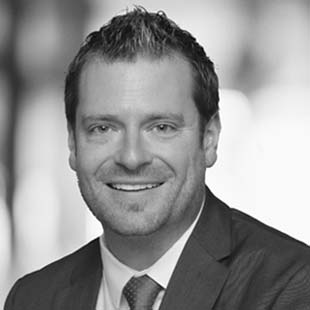 Sam Trimble
Marketing Technology Director – Agency Division
WEST, Williston Financial Group company
Prior to joining WEST as Agency Marketing and Technology Director, Sam worked in the real estate, title agency and digital marketing worlds. Most recently, Sam founded STAR Creative and Consulting, a full service marketing and sales consulting firm. Prior to STAR Creative, Trimble served as Vice President of Business Development for a Texas-based, regional title company. There, he led the business development, marketing and sales team implementing marketing strategies via social, print & television media, web platforms and direct mail communications to the company's clients as well as the Realtor, home builder, and lender communities. These efforts led to a large, tangible market share increase in Texas and southern New Mexico along with a measurable and robust growth of the company's public visibility and reputation. Sam brings with him a tremendous amount of experience on all sides of the real estate coin having spoken across the country and on both sides of the border while having also been a licensed Realtor for the past 13+ years.
Sam is a native El Pasoan having attended the University of Texas at El Paso, earning a B.A. in 2007. Upon graduating with Dean's List honors, Sam decided to enter the realm of real estate. In his first year in business, he garnered such awards as 2008 "ROOKIE OF THE YEAR" for Century 21, numerous "TOP TEN AGENT" monthly company-wide awards and was honored as one of the Greater El Paso Association of Realtor's "TOP 4 UNDER 40". Sam is a member of Rotary International and serves as a commissioner on El Paso's City Planning Commission as well as being a board member of the El Paso Central Appraisal District.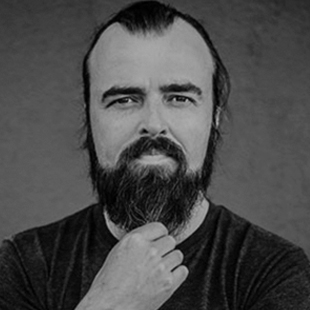 Scott Stratten
Disruptive and UN-traditional Sales, Marketing, Branding & Relationship Expert

As the ultimate sales and marketing truth slayer, Scott helps organizations see their business through a new lens with his unconventional "unmarketing" views and vanguard approach to building and maintaining real customer relationships.
As the president of Un-Marketing, he has transformed how corporations like PepsiCo, Century 21, Fidelity and Microsoft do business with radical insights on how to engage better with customers through social and viral marketing. Named a top 5 social media power influencer by Forbes.com, Scott elevates the conversation by putting the focus back on what matters most to current and potential buyers, values like trust, authenticity, relationships and service. In 2018, Scott was inducted into the National Speakers Association Hall of Fame.
Drawing from his experience as a marketing industry innovator and the author of four best-selling business books, he convinces audiences to look at the big picture, which is about creating loyal, repeat customers who become brand evangelists because they genuinely love the goods or services you provide. With humor, passion and candor, Scott blends real world strategies with memorable stories that will completely change the way you market and sell, for the better.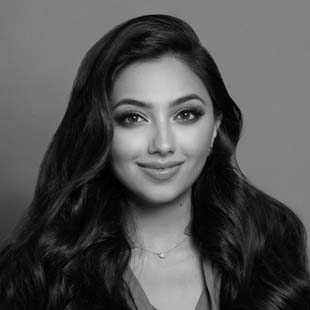 Shama Hyder
CEO
Zen Media
Shama Hyder, is a visionary strategist for the digital age, a web and TV personality, a bestselling author, and the award-winning CEO of Zen Media – a global marketing and digital PR firm. She has been named the "Zen Master of Marketing" by Entrepreneur Magazine and the "Millennial Master of the Universe" by FastCompany.com. Shama has also been honored at both the White House and The United Nations as one of the top 100 young entrepreneurs in the country.
Shama is the bestselling author of The Zen of Social Media Marketing, now in its 4th edition and Momentum: How to Propel Your Marketing and Transform Your Brand in the Digital Age. An acclaimed keynote speaker, Shama has delivered keynotes in over 20 countries and spoken for recognized brands including Movado, Chase, Tupperware and Inc 5000.
As a result of her success, Shama has been the recipient of numerous awards, including the prestigious Technology Titan Emerging Company CEO award. She was named one of the "Top 25 Entrepreneurs under 25" by Business Week in 2009, one of the "Top 30 Under 30" Entrepreneurs in America in 2014 by Inc. Magazine, and to the Forbes "30 Under 30" list of movers and shakers for 2015. LinkedIn has named Hyder one of their "Top Voices" in Marketing & Social Media for three years in a row. Her online videos were awarded the "Hermes Gold award for Educational Programming in Electronic Media" and most recently she was given the "Global Empowerment award for Marketing and Technology" by Anokhi Media.
As the CEO of Zen Media, she and her team help both B2B and B2C brands to make meaningful connections with the modern-day customer via influencer marketing, experiential and digital storytelling — and then turning those into bottom line results. Notable clients include Chase Business, The US Navy, DFW Airport, MaryKay, and Tupperware.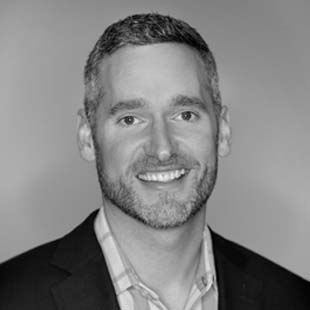 Steve Pacinelli
CMO
BombBomb
Steve is a passionate storyteller by nature, an extroverted introvert, the CMO at BombBomb, and co-authored the Wall Street Journal best-seller, Human-Centered Communication and Rehumanize Your Business.